Los Angeles United For Australia – Australia Day, Sunday, January 26, 2020
Vortex x Deep Downunder Productions x LA Center Studios In Associations with 5013c Non Profit: Center For Conscious Creativity Presents
LOS ANGELES UNITED FOR AUSTRALIA
The Los Angeles & International electronic music & arts community invite you to join us on Sunday January 26th (Australia Day) 2pm – 12am at LA Center Studios – Downtown Los Angeles to support those affected by the devastating fires to hit Australia.
This catastrophe has destroyed millions of acres and entire homes have been swallowed by flames. More than 25 people have lost their lives. About a billion animals have been killed. Weather conditions are unprecedented and the country's summer is only just beginning.
Led by LA based, Australian events production company Deep Downunder Productions, we are pleased to announce that the Vortex Dome, LA Center Studios, all DJ's, artists and production staff have graciously donated 100% of their time and services to this fundraiser to help raise as much money as possible.
Major Sponsors:
LA Center Studios :http://lacenterstudios.com/index.php
Vortex Immersion Media: http://vortexdomes.com/
Center For Conscious Creativity: http://consciouscreativity.com/
Deep Downunder Productions: http://www.ddpla.com/
Chinosound: https://www.facebook.com/SonidoDelChino/
Barco Visual Projections: https://www.barco.com/en/products/projectors
DJs / Producers
Lee Curtiss: https://www.facebook.com/leecurtissofficial/
Armen Miran: https://www.facebook.com/ArmenMiranOfficial/
Hoj: https://www.facebook.com/hoj/
Jon Charnis: https://www.facebook.com/joncharnis/
NuKreative: (Australian Duo) https://www.facebook.com/nukreativemusic/
David Scuba: https://www.facebook.com/DavidScubaMusic/
Silky: https://www.facebook.com/djsilky/
Droog: https://www.facebook.com/DroogLA/
MKO: https://www.facebook.com/MkoSbcltr
Ray Kash: https://www.facebook.com/dj.raykash/
Taches: https://www.facebook.com/officialtaches/
Jamie Schwabl: https://www.facebook.com/jamieschwabl9/
VJs & Visual Artists
Tim HIx: https://www.facebook.com/VJTimHix/
Selektra: https://www.facebook.com/SelektraLA/
Brien Rullman: https://www.facebook.com/VJTEK27/
——————————————————–
The venue with a capacity of 1000 attendees will feature one huge outdoor main stage (South Deck) and a 360 Immersive Dome stage. (See below Layout) With Dj's and Vj's performing in both areas.
Food including an outdoor Aussie BBQ and fully licensed bar will be available all day and night. Parking at LA Center Studio is also available.
Please note: No cash sales will be available at the door. All tickets must be purchased online. 100% of all proceeds will go to the c3 Non Profit Center For Conscious Creativity before before making their way to the various charities we have chosen that need it the most. 95% or more of all donations will be tax deductible through the Non Profit c3. Tickets/Donations will be spread evenly between the following charities helping rural communities, wildlife & conservation :
https://www.salvationarmy.org.au/
Australian Red Cross: https://www.redcross.org.au/
https://frrr.org.au/cb_pages/supporting_bushfire-affected_communities
https://www.wildlifevictoria.org.au/
Please invite your friends and spread the word. Lets start the new decade together by making a positive impact to those in serious need.
Get ready for a fundraiser like no other. All are welcome!
ENTRY INTO THE STUDIO IS VIA 451 SOUTH BEAUDRY AVE. PUBLIC PARKING AVAILABLE NEXT DOOR.
CNR WEST 4TH ST & BOYLSTON ST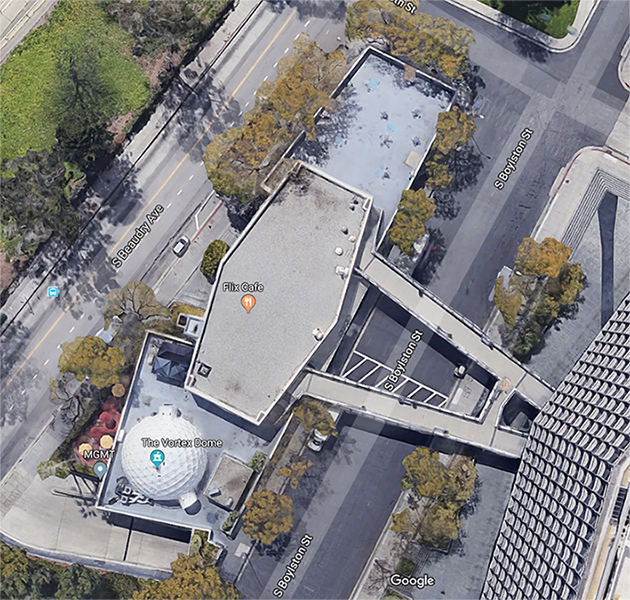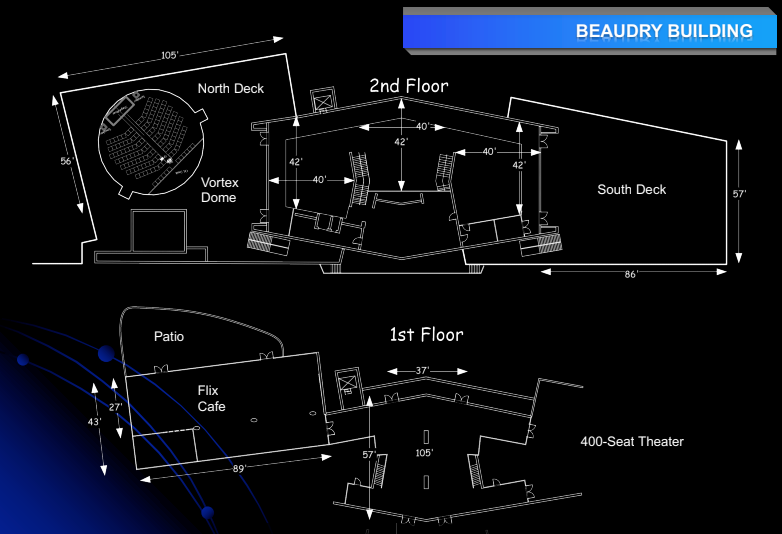 The above layout is the venue where the event will be held. Main stage will be located at the outdoor south deck. All areas will be available including the Vortex Immersive Dome, North Deck. Entry/drop off will on Bixel St. Parking will be available. Uber, lyft and taxi is highly recommended.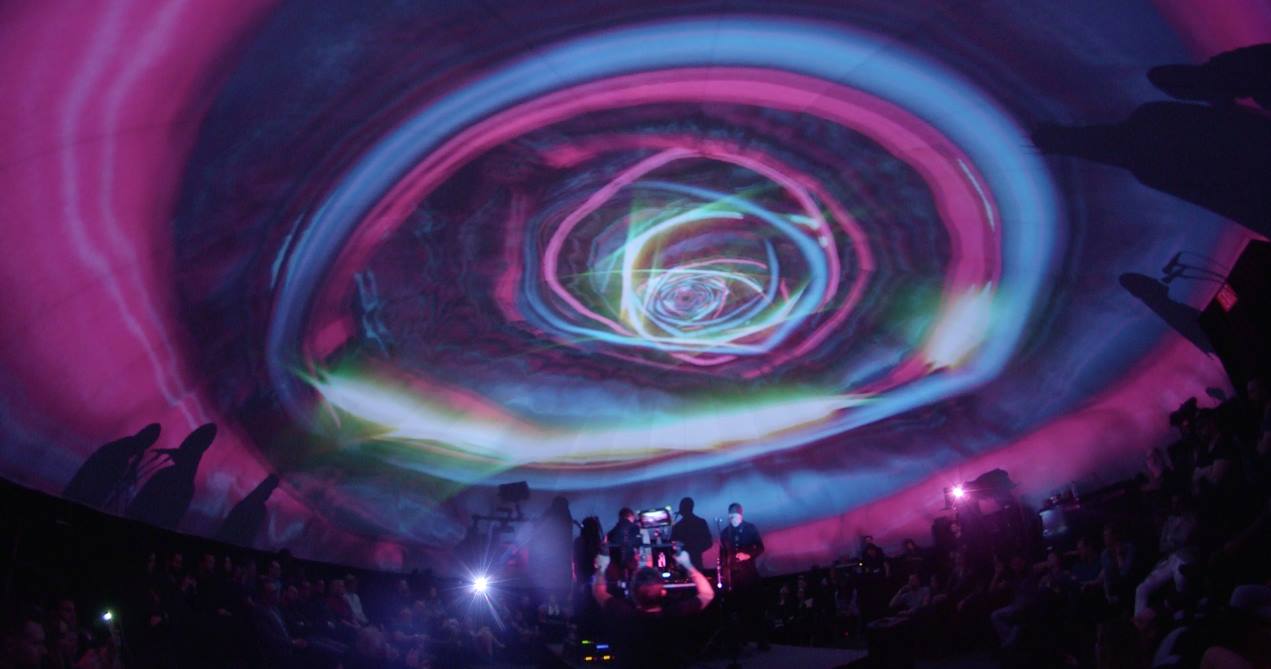 Inside the amazing Vortex 360 Dome. Dj's will be performing all day and night alongside LA's finest Visual artists & VJ's